HD Aerial Imagery Helps Solar Shine
Mar 20, 2019 2:00 PM-3:00 PM | Online Webinar
Learn how up-to-date HD aerial imagery can help you with prospecting, quoting, designing, installing and maintaining PV systems.
This webinar will highlight the use of how aerial imagery integrates with leading PV design platforms, and how having the most recent property location content aids in both the strategy and tactical side of your business. Project managers, designers, and contractors rely on high-res 2D orthomosaics, oblique aerial imagery, and 3D location content to unlock insights, streamline worksite operations, and communicate with confidence.
Attendees of this webinar will be able to:
Qualify solar jobs in real-time
Get roof pitch & measurements remotely
Create high-quality quotes & proposals
Save time & money on-site visits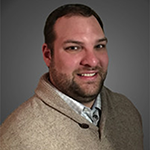 Mike St. Louis
Director of Customer Engagement
Nearmap US, Inc.
Mike is director of customer engagement at Nearmap. Prior to arriving at Nearmap, he has been leading, and part of, global marketing and demand generation functions for multiple SaaS and Top 50 organizations for over a decade. He holds a bachelor's degree in journalism/advertising from Central Michigan University, along with a handful of industry certifications.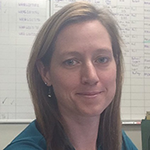 Lisa de Souza
Lead Sales Analyst
Auric Solar
Lisa is the Lead Sales Analyst over the commercial and residential preliminary solar system design team at Auric Solar. She has been in the solar industry for over 3 years and has created preliminary designs and cost saving analysis for numerous solar projects that have subsequently been built, including a 1.6MW solar array for an office complex and 15 different multi-family apartment complexes totaling over 2MW of installed solar. She is currently working on the preliminary design for a multi-family apartment complex that will have over 5MW of solar, covering most of the electric consumption for all 600+ apartment units.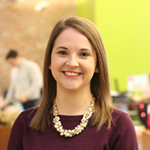 Kelly Pickerel
Moderator
Editor in Chief, Solar Power World
Kelly has been involved with the solar industry since 2011, when she became the founding editor of Solar Builder magazine. She joined the Solar Power World staff in 2014 and enjoys working on contractor profiles and hearing about new projects. Her areas of focus include solar services, mounting and racking, generation and panels, and the development of Solar Power World's annual Top Solar Contractors list. Kelly graduated from Kent State University with a degree in magazine journalism and loves living, working and playing in Cleveland, Ohio.